Okay, so I've done race in two recent entries. Now it's time to turn my hand to women in gaming. This post is mainly inspired by this rpg.net thread, about female berzerkers.

First things first, the whole fighting-woman cliche (you know the one - ripped, nubile young female, leanly muscular, hyper-sexualised, probably bisexual, and yet of course uber-sexy) has totally passed me by. It's one of those fantasy/sci-fi tropes that I just Do Not Get. (Like elves. And vulcans.) Now don't get me wrong - I yield to no man in my liking of nubile young women. In fact, in my liking of women full stop. But I'm old fashioned enough to like my women to be women, thankyouverymuch, not simulacra of men. The idea that such female characters somehow strike a blow against sexism is utterly laughable to me, given that they do exactly what feminism was supposed to fight against (see women as objects - in this case sex objects).

At this point I expect some snarky reader somewhere is thinking "I bet he's just so insecure in his own masculinity that he feels challenged by such female characters." To that I can only say: Damn straight. I don't like my masculinity being threatened, especially not by women. Having it threatened by other men is bad enough! Why any man would fantasize about a woman stronger, fitter and faster than them is utterly beyond me. And at the same time, why any woman would want a man who was weaker, less fit and slower than them is also completely mind-boggling to me in the same way that, say, foot-fetishism is. Well, I never pretended this post was going to be objective!

But be that as it may, and like it or not, some people like to play tough-girl women in games. To this I say, great, go for it, if that's what you want to do, but let's be realistic about it. Tough-girl women are NOT likely to look like this: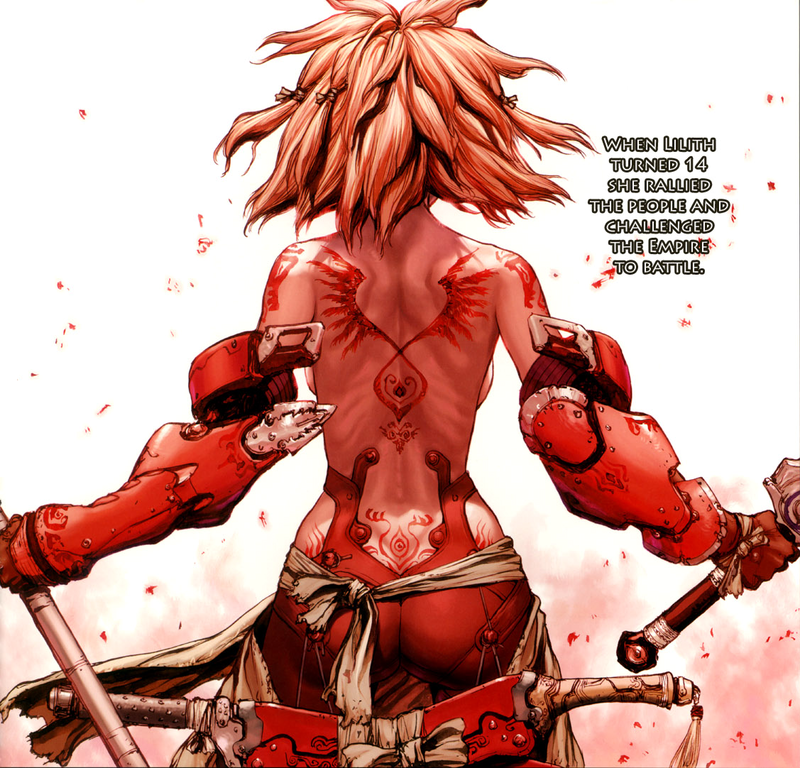 She ain't hurting anybody. No, tough-girl women in the real world mostly look like this:
And I would argue that if were are interested in striking blows against sexism, we should be depicting more East German shot putter-type women both in our play and in our art. Because doing so would send out the clear and simple message that we all (claim) to believe in: It doesn't matter what a woman looks like. Which is the opposite message to what role playing games mostly send out today.